Summer table setting with colorful matches
Mix and match easily with the Eldstickan, spruce up the summer table settings with colorful matches that suit all homes and styles! We show how easy it is to mix and match ELDSTICKAN this summer. This time we chose a simple and summery base that was spruced up a little extra with our colorful matches! Which color is your favorite?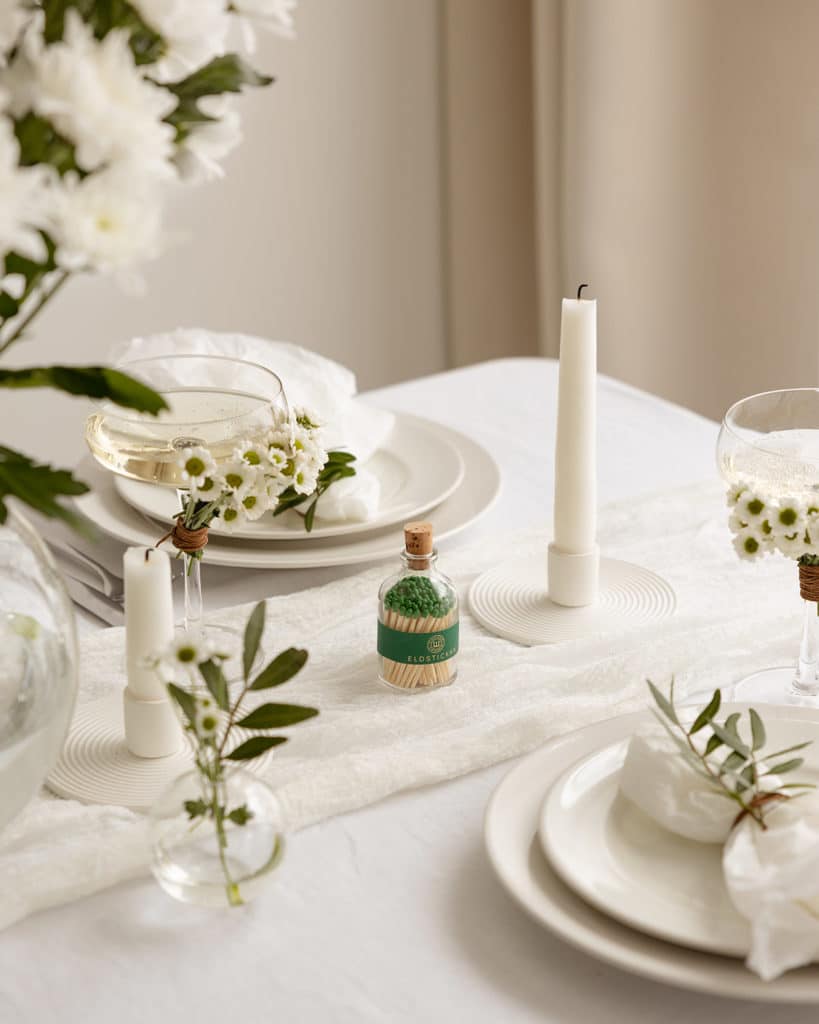 When you have a white base, it can be nice to add different textures to make it more lively. Here we have also chosen to decorate with different levels of the vases and the candles and the round shapes run as a common thread throughout the table setting. Round Classic Forest with its beautiful green color stands out playfully against a lighter background, but the green shade also blends in very nicely with several other colors.
What says summer more than a table filled with flowers? Make your table setting a little extra neat and decorate other things than just the vases with flowers and green twigs. Here you can of course choose your favorite flowers and decorate exactly as you want, it is only your imagination that sets the limits!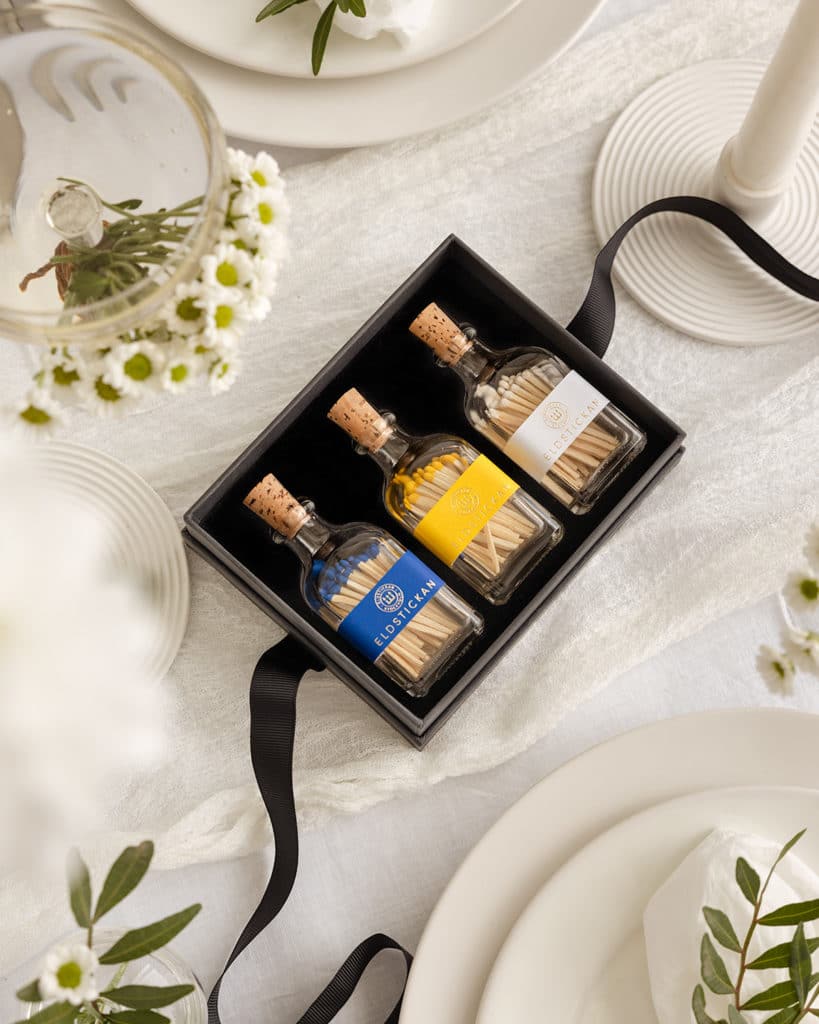 A gift box from ELDSTICKAN makes anyone happy
Are you invited to a summer party and want to give something to the host to say thanks? Our gift box Midsummer is the perfect gift, both beautiful and useful!
Regardless of whether you prefer to decorate with colorful or neutral tones, it is fun to be able to mix and match ELDSTICKAN depending on your mood. Now during summer, we like to decorate with our colorful favorites. Round Eldstickan creates a calm and soft feeling, our classic Small Eldstickan is a solid and beautiful detail that the eye is happy to be drawn to.
We at ELDSTICKAN wish you all a fantastic summer, feel free to share your moments with your 'Eldstickor' on our Instagram. Tag us in your photos with @eldstickan or use our hashtag #eldstickan so we can share your great moments!